STC 4D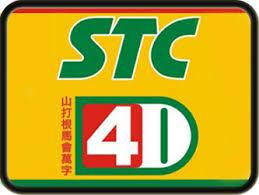 STC Sandakan is one of two 4D operators in Sabah with a philosophy of integrity, reliability, and commitment to the community. Everise Ventures Sdn. Bhd. (EVSB) is the main operator of the Sandakan Racing Club (STC) 4D prediction pool in Sabah.
PMT STC 4D has over 40 operations throughout East Malaysia. The phenomenal growth is due to the loyalty of our customers to our services. Because we are trustworthy and reliable, our clients trust us and stay with us to help us grow.
Our operations and online systems are second to none. Every transaction is secure, accurate, and fast. Clients who have traded with us will attest to the simplicity, ease of use, and reliability of our system. Powerful back-office systems are designed for this purpose.
By our principles, EVSB gives back to the community on a regular and ongoing basis in terms of charity and welfare assistance. There are various schools, NGOs, welfare organizations, and even religious organizations that benefit from our contributions. This is our way of saying thank you to the communities that have given us so much.
Our customers and communities are very important to us. We go out of our way to ensure that they receive the best benefits and services from us. We will always ensure that our game is fair, our rewards are appropriate, and our payments are timely.